The Simón Bolívar Foundation is the 501(c)(3) non-profit, private foundation of CITGO Petroleum Corporation. It serves as a catalyst to transform lives by connecting and networking community members to take community action. Initiatives leverage existing resources and invest in organizations to meet the immediate and long-term health needs of the most vulnerable in and from Venezuela, the United States and other countries. The Foundation supports a wide range of programming and direct support—creating dividends to benefit the wider community for years to come.
View the 2020 Annual Report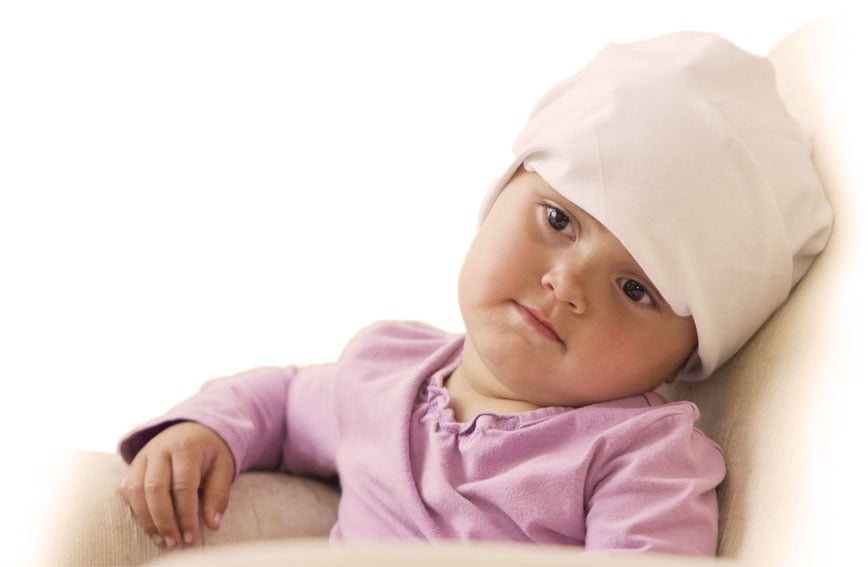 Vision
A future where access to basic health care is a valued human right.
Mission
Improve the health of vulnerable individuals affected by disaster, conflict and poverty, with special attention to children and mothers in and from Venezuela.
Access - Increase access to medicine and nutrition, thereby improving wellbeing for low-income and vulnerable individuals and communities.
Capacity - Enhance the capacity of medical professionals and caregivers to serve and treat patients through education and support.
Empowerment - Increase the effectiveness of community organizations and actors by empowering them to serve the health needs of the most vulnerable individuals in their communities, particularly children and mothers.
History
The foundation was created in 2006, as the 501(c)(3) non-profit private foundation of CITGO Petroleum Corporation, historically providing charitable grants to assist with the medical treatments for individual patients in need with critical illnesses who could not be treated in Venezuela. The Foundation has not received any new patients referrals since 2018.
With this new mission, in 2020 the Foundation activities were refocused on grant making to qualified organizations, in alignment with best practices for many U.S. private foundations.
The COVID-19 pandemic led the Foundation to carry out some programs aimed at mitigating its effects inside and outside of Venezuela. The following graphics show the different grant rounds held in 2020. For more information on grant making, please visit our grant & grantees section.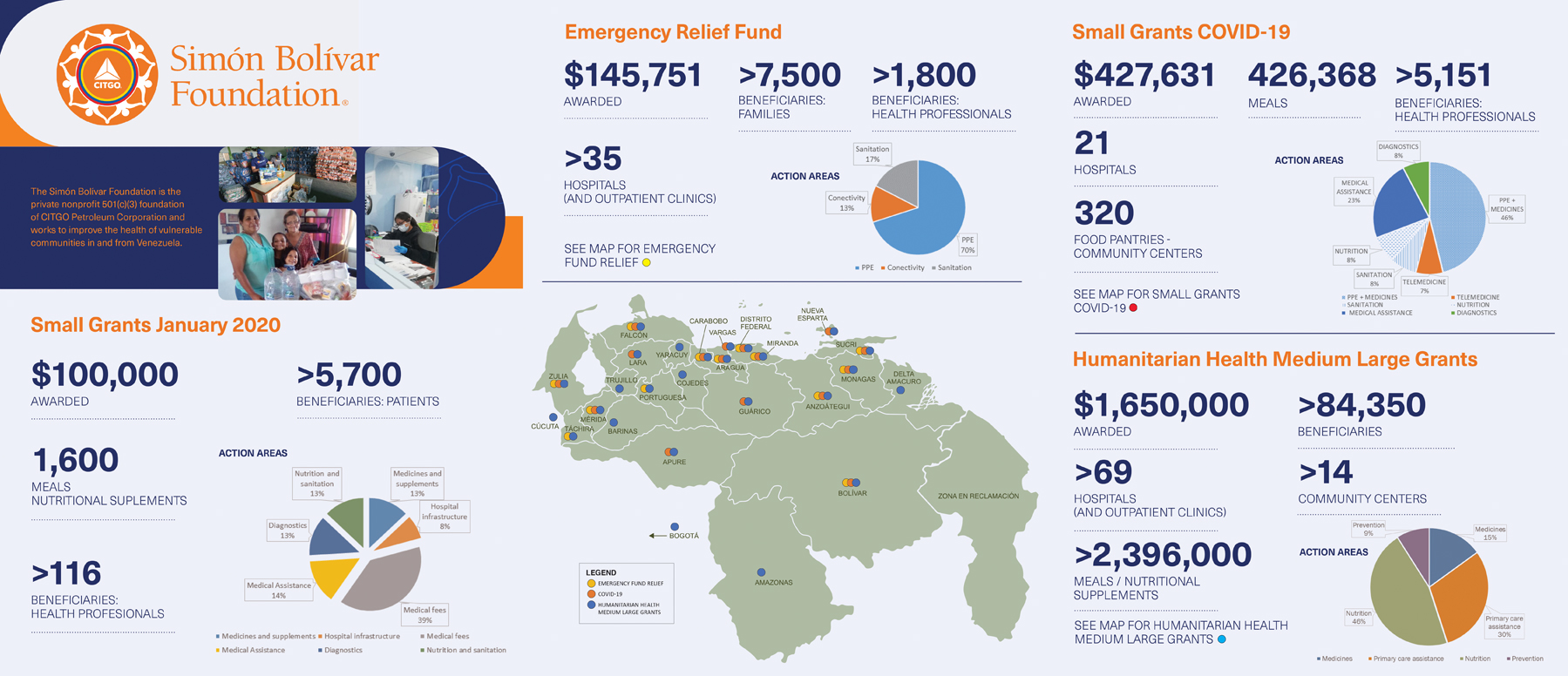 Chart shows target indicators as per executed Grant Agreements through Dec. 31, 2020, (actual results may vary). Does not include "Hoy Invita Simon" Small Grant Program, which is delivered to the Venezuelan diaspora and other vulnerable populations in U.S. (amount awarded: $248,395; 28,900 beneficiaries, 10,700 meals served, 11,500 bags of food delivered, and 23 restaurants engaged in eight cities
Governance
Simón Bolívar Foundation was established in 2006 as the 501(c)(3) non-profit, private foundation of CITGO Petroleum Corporation ("CITGO"), incorporated in the State of Delaware. The Foundation is also registered in the states of Texas, Louisiana, and Illinois where the CITGO headquarters, refineries and other operations are located.
Subject to federal, state and local laws in the United States and to audits and controls by authorities such as the Internal Revenue Service (IRS-Tax) and State Attorneys General for the states where the Foundation is registered.
Subject to the U.S. Foreign Corrupt Practices Act (FCPA) and U.S. sanctions issued by OFAC.
Operates as a separate legal entity from CITGO.
Subject to CITGO internal audits and external audits by the IRS or other governmental agencies of the U.S. government as well as the states where the Foundation is registered.
Required to annually report its activities to the IRS.
Financial statements audited annually by an external auditor.
To maintain tax-exempt status given by the IRS and legally operate as a U.S. registered 501(c)(3) private foundation, all donations must be for strictly charitable purposes and are subject to special restrictions, including:
a) Prohibition of lobbying and political activity.
b) The Foundation must select its beneficiaries independently, without external interference, and it is prohibited from making donations or transactions for "self-benefit" (self-dealing) or with PDVSA authorities or the arm of the Venezuelan government that controls PDVSA.
c) No family member or organization belonging to CITGO, PDVSA, or the arm of the Venezuelan government that controls PDVSA or National Assembly can receive charitable grants from the Foundation.
In addition, the Foundation has defined eligibility criteria, which include that grant applicants may not be related, in its broadest scope, with officials of any government.